With a strong sense of care for their community, the doctor and team at Endodontics of New Mexico are pleased to show you their impact on the Land of Enchantment. You may see us sponsoring a city league softball team, hosting a blood drive or all volunteering for the New Mexico Mission of Mercy. While we are pleased to provide oral healthcare in Santa Fe, New Mexico, and to those in surrounding areas, such as Los Alamos, Las Vegas, Espanola, Taos, and Raton, New Mexico, we are also dedicated to the wellbeing and health of our communities.
2014 Mission of Mercy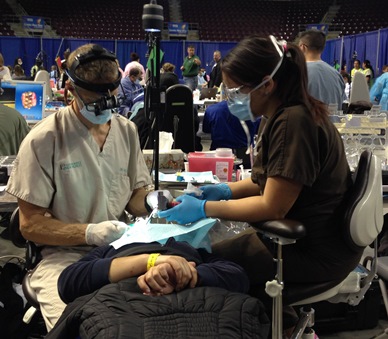 Couldn't have done it without my team!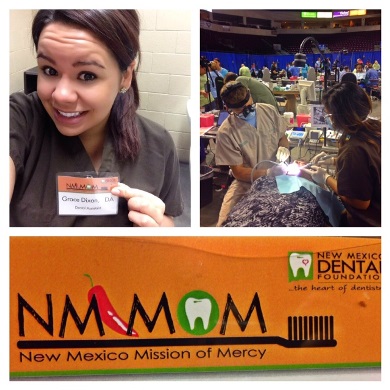 Grace was proud to finally earn her name tag by completing her second NMMOM!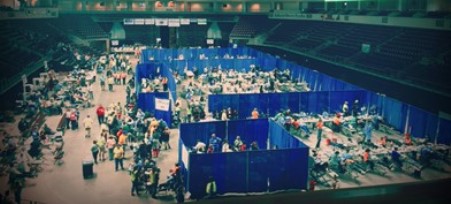 Over 1000 patients were treated during the two-day event.
2013 Mission of Mercy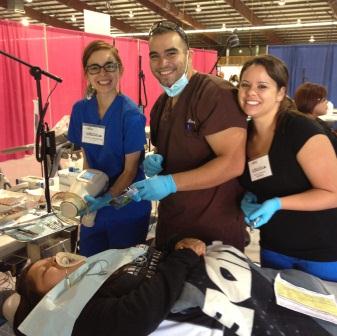 Veronica, Eric and Grace doing their part at the 2013 NM MOM.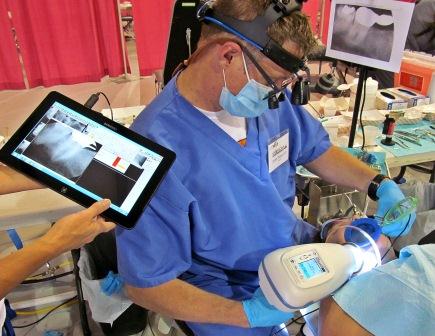 During treatment, James takes a radiograph with a portable unit provided by DEXIS